Exceptional Vectoeur event at the "Cité du Vin" in Bordeaux
During the Vinitech-Sifel exhibition, the Vectoeur Laboratory organizes an exceptional reception to showcase its approach and share a privileged moment. If you would like to participate to this event, please fill in the contact form at the bottom of this topic to receive an invitation.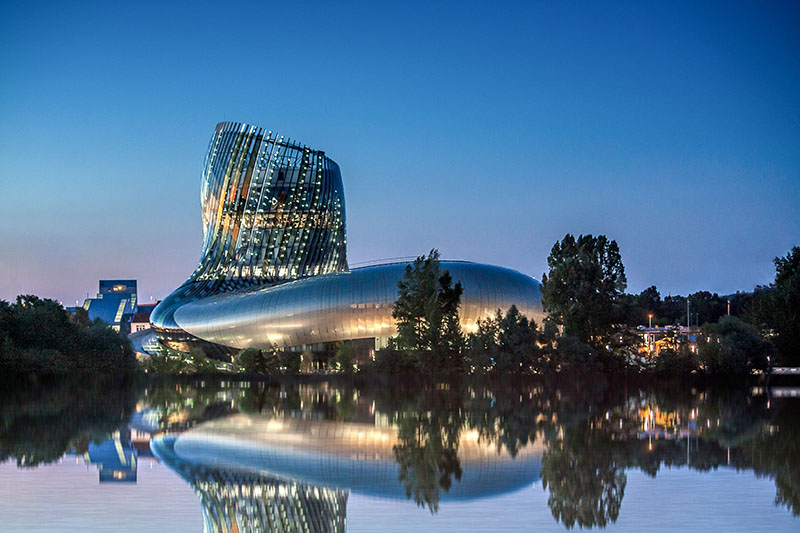 Located in Bordeaux, La Cité du Vin is a unique cultural place in the world that allows people to see wine differently, throughout the world, through the ages, in all cultures and civilizations, in the heart of an emblematic architecture. Supported by the Foundation for Wine Culture and Civilizations, La Cité du Vin opened its doors on June 1, 2016, and is now the highlight of a visit to Bordeaux. Halfway Between an international wine museum and an interpretation centre, La Cité du Vin considers wine as a cultural heritage, universal and alive, through an immersive and sensory approach.
A place to live, a place to go out, a place to discover, La Cité du Vin invites you on a journey into a world of cultures.
Vocation: to enhance and transmit to as many people as possible the cultural, universal and living heritage of wine.
Willingness: to privilege emotion, sensations and dreams.
The founding principles of the visit experience: to transmit knowledge in an interactive way, to experiment at one's own pace, to discover according to one's desires.
To see: an emblematic architecture
At first glance, the architecture of the building does not leave anyone indifferent. It is a journey in itself, shaping a place imbued with symbols of identity: a knobbled vine-stock, the wine that rotates in the glass, the eddies of the Garonne. Each detail of the architecture evokes the soul of the wine and the liquid element. Composed of more than 13,350 m² spread over 10 levels culminating at 55 metres, La Cité du Vin invites you to discover it.
A strong architectural gesture designed by architects Anouk Legendre and Nicolas Desmazières of the XTU architect's agency, it has a bold shape and curves, its reflections changing with the passing of seasons, days and hours. Let yourself be carried away by this feeling of movement, of uninterrupted flow between the outside and inside of the building. Embark on a wine adventure under the wooden vault of the torus, reminiscent of the massive structure of a ship going to sea.
Located in the heart of Bordeaux's terroirs, in the city of Bordeaux, La Cité du Vin is an international showcase and a real gateway to the world's vineyards.