Welcome to the new Vectoeur laboratory website
We are pleased to welcome you as one of the very first visitors to our new website. New image, new dynamic and always the desire to offer the best to our customers.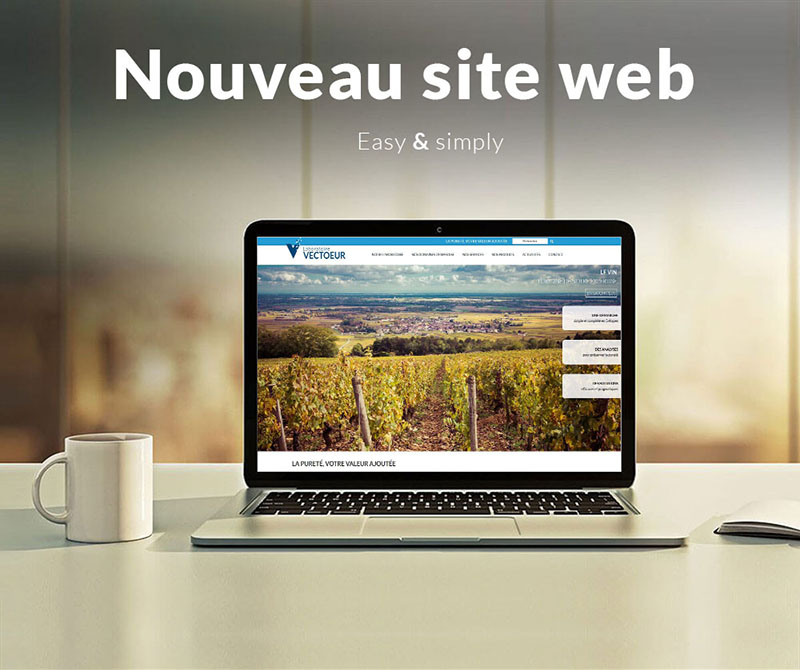 A New communication tool
With a desire of a constant improvement, the management of the Vectoeur laboratory wanted to revitalize its website.
Turned towards its customers, it will make it possible to find practical information on the laboratory and all the services offered by Vectoeur: chromatography, olfactometry, prevention, training...
We invite you to discover the different sections and functionalities of our new website, hoping that this will give you a better idea of the actions we are implementing daily.
A source of practical information
This site is the result of a reflection and writing process, carried out over several months. It will allow you, among other things, to:
Find practical information (contact details, services, solutions...)
Contact us for any information request
To know the latest news related to our activity
And many other things!
It's up to you!
This new portal is intended to be dynamic, just like our structure, so feel free to send us your comments and suggestions. For our part, we are committed to updating this site regularly in order to provide you with useful information on a daily basis.
Enjoy your visit !